Assisted Living & Personal Care Services In Your Home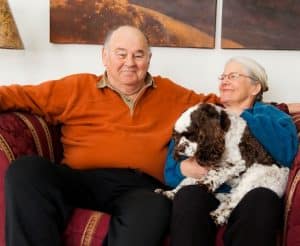 Seniors don't have to move to an institutional facility to get the care services they want and need.
With Home Attendant Care you or your loved one is able to stay home and continue enjoying a familiar lifestyle.
Our Washington State Department of Health registered caregivers provide individual attention whenever necessary – for as long as it is needed.
Skilled homecare case managers work with clients, their families and, when appropriate, other care professionals to develop an individualized care plan that is documented daily.
Whether assistance is needed for 3 hours, 12 hours, or 24-hour live-in care, our clients determine the type and amount of elder care service needed.
HAC case managers work from offices in Bellingham and Burlington; they are always nearby to visit with Whatcom, Skagit, North Snohomish and Island County clients to determine how well the plan is working, make requested modifications and provide additional caregiver training as necessary.
A homecare case manager is on-call by phone 24 hours a day, 7 days a week to respond to emergencies, information requests, assessments, or to begin services.
We continually supervise the quality of care provided by our caregivers and monitor any changing needs.
As an established, trusted home care company in NW Washington, HAC has the flexibility to increase or decrease  levels of care quickly, according to changes in physical abilities.
We are here to help! Our at home care services are outstanding, and our fees are reasonable and competitive.
Home Attendant Care is committed to keeping these fees as low as possible while continuing to provide our senior citizen clients with a high level of quality, individualized home care.
Payment Sources: Private Pay, VA Contract, Hospice Respite Contract, Long Term Care Insurance, Labor & Industries Claims